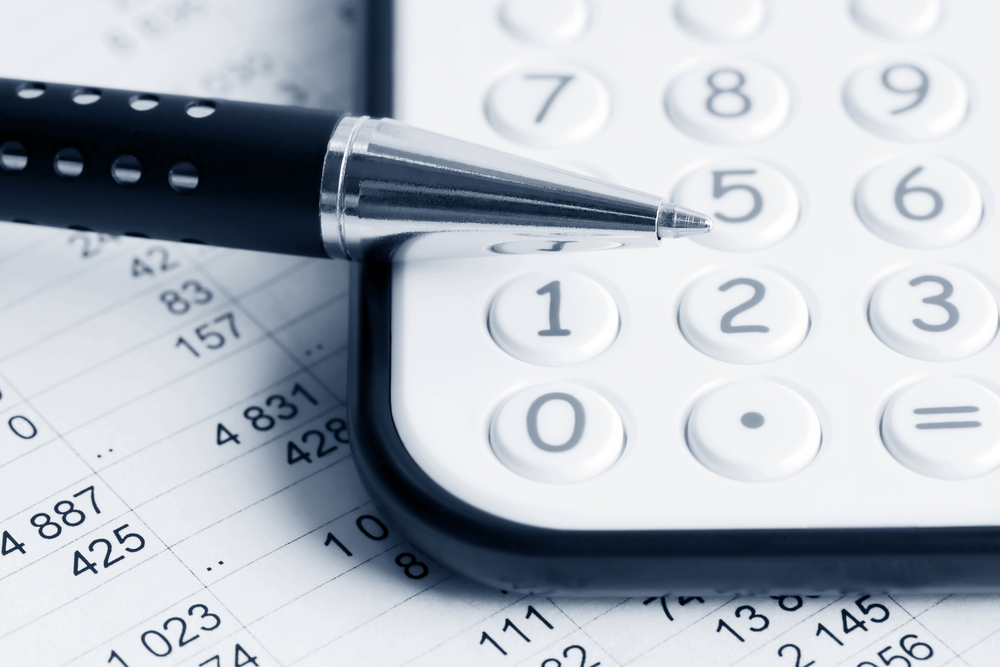 Pop quiz, my fellow entrepreneur! Which of these sound like you when it comes to the financial health of your business?
Overwhelmed by trying to juggle everything on your ever-growing list?
Intimidated by all the numbers?
Confused by what these numbers even mean?
Not enough time to tackle the administrative side of your finances while creating engaging and desirable offers?
There's a good chance you answered a resounding YES to most if not all of these questions. Let me tell you – you're not alone – especially if you're going from employee to business owner. It's just a completely different playing field. And that's okay!
Whether you've recently opened your doors for business or are super busy serving your growing list of clients, there's always one question that's worth considering:
Should you delegate someone to handle your financials?
Honestly reflect on your business needs before answering. And naturally, you've probably thought a lot about this too. As your business starts to grow, so do the questions. Where do you begin? Who do you need? Do you go with a bookkeeper or an accountant? What the heck is the difference?
Well, let's break it down. The goal is to equip you with the knowledge to make your life easier, and that means making smart and informed decisions so you can focus on the creative side of your biz.
Accounting
Accounting is a broad term that encompasses a variety of sub-specialties like taxes, auditing, and forensic accounting…to name a few.
Think of it this way. If you need a lawyer, you could hire an employment lawyer, a criminal lawyer, or maybe even an estate lawyer. It just depends on your personal need. The same goes for accounting.
So, what exactly does an accountant do?
Based on your financial data, an accountant provides critical analysis on the health of your business
Provides expert tax and financial advice
Prepares your financial reports such as tax returns, balance sheets, and income statements
Can make adjustments to your books if missing critical information
As far as education goes, accountants typically need to have a Bachelor's degree in a finance-related field. Not to mention, they often pursue additional certifications or licensures to expand their qualifications.
With this in mind, how is an accountant different from a bookkeeper?
Bookkeeping
It all boils down to a fundamental difference. Bookkeepers record the financial transactions that occur within your business. Accountants transform that data taken from bookkeeping into crucial information and insights.
The revenue you generate and the money you spend are the data that a bookkeeper tracks and records. These books, or ledgers – containing sales and expense receipts- are maintained in an organized and accurate manner. Your accountant then takes these records and processes reports and taxes.
Let's take a look at the essential duties of a bookkeeper:
Recordkeeping of all income and expenses as related to your business
Maintenance of your books and ensuring the at it's up-to-date
Proper categorization of each transaction
Annual, quarterly, and monthly reports for tax filings.
Monitoring the money you owe and the money owed to you
Making sure your bank accounts match your books
This carefully prepared picture of your finances really gives you the ability to see how much you're spending compared to how much revenue you're bringing in. And a bookkeeper's service provides something else that can be quite impactful for you as a business owner: peace of mind that your books are properly maintained.
Bookkeepers generally have a couple of years of professional experience and are not required to have any additional certifications.
So, who do you need: a bookkeeper or an accountant?
Bookkeeping and accounting really are quite similar:
They both work to provide an accurate financial assessment of your business
Bookkeepers and accountants work diligently on your financial data
Both professionals need a background in basic accounting in order to get the job done right
Yet, they are distinctly different. But I would like to revisit a question I asked you earlier:
Should you delegate someone to handle your financials?
The answer depends on how complex your finances have become as your business starts to evolve.
You might find that hiring a bookkeeper may be precisely what you need if you're new to the business world and have a manageable group of clients. Honestly, you could probably try a DIY approach if you'd prefer.
But why wing it when you can have someone trained to keep all your transactions straight and ready for tax season?
However, suppose you find that your taxes have grown complicated. In that case, you probably have employees that you actively payroll and need a more comprehensive insight into your cash flow management. An accountant may be your best bet.
You may even decide that what's best for your business is to invest in both to feel truly comfortable and protected.
Whatever you decide, you're already on the right path by making proactive decisions about the future of your business.
—
As I mentioned, my goal is to provide you with the education you need to make the best decisions for your growing business. Let's make this part of your business journey so much easier.
Sign up for my email list to receive the latest blogs, tricks and tips, and limited-time offers that will help you save some of that precious time.