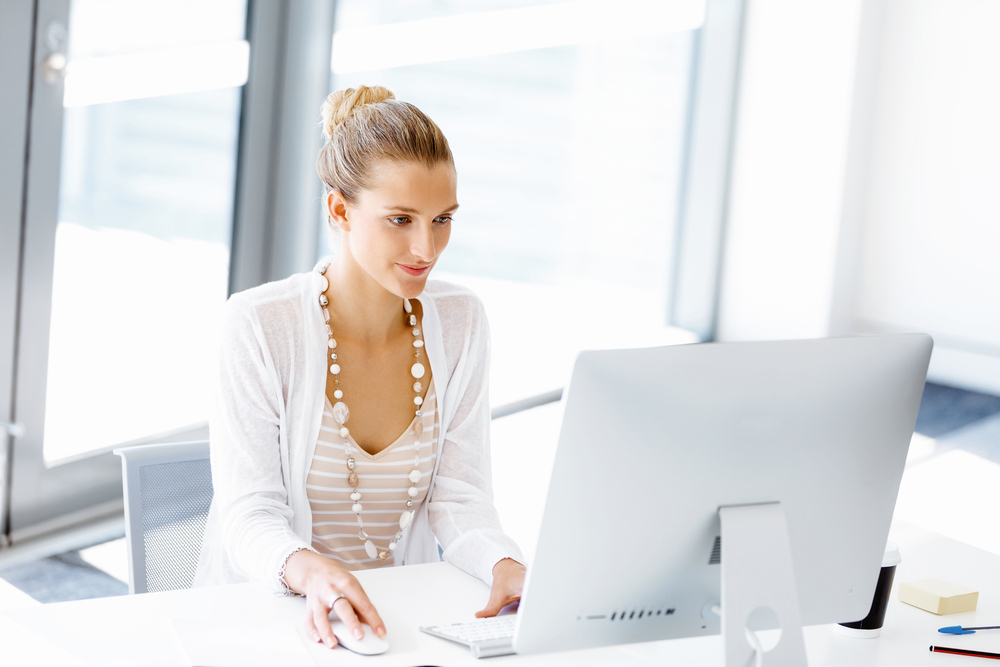 Running your own business can create a life full of rewards. You have the freedom to chase your passions, make your schedule, and truly help people that need what you have to offer.
But the road isn't easy.
In the early days of entrepreneurship, each step you take needs to be driven by persistence and rock-solid determination.
And while you anticipated the challenges you knew would come, experiencing them firsthand is a different kind of feeling.
Honestly, the journey can be lonely. You hear more "no's" before you ever get to the "yes".
This inevitably triggers an avalanche of questions within you:
Should I return to a 9-5?
In this path meant of me?
Can I really do this?
Am I wasting everyone's time?
Let me stop you right there so I can give you a virtual hug.
There's a reason why you're starting to sound the retreat, and it's this: The biggest resistance comes at the point of significant change.
Cultivating a healthy mindset doesn't come overnight. It requires consistency and daily routines that work for you. By taking these steps, you'll be able to operate from a place of growth instead of fear.
"I have not failed. I've just found 10,000 ways that won't work." – Thomas Edison.
Mindset Growth With Like-Minded Colleagues
In your quest to build your customer base, you may find that the whole process can be a solitary affair. It's especially hard after reaching out to a prospective client and hearing crickets.
It's easy to get stalled at this point, but you don't have to travel this path alone. One of the best ways to counter feelings of isolation is to join a group of your fellow entrepreneurs through social media:
Facebook

If you operate within a specialized niche, searching for groups to join on Facebook will be especially helpful. You'll be surprised at how many specific groups you'll find.

Instagram

I recommend searching for a particular hashtag on Instagram to see what pops up. You'll find many of your colleagues using this visual platform to promote their services. Don't be afraid to connect and send them a follow request!

LinkedIn

LinkedIn is another excellent way to build your network, build relationships within your industry, and maybe even learn some tricks of the trade. It was formerly used as a strictly professional networking platform but has since become a bit more casual.
Joining a positive and encouraging group can help foster a sense of community. Not only do you have an opportunity to provide your expertise and experiences, but you may find that your journey doesn't look much different from those of your peers. And soon enough, you'll be able to offer support as much as you receive it.
Goal-setting Mindset
"Don't worry about being successful but work toward being significant and the success will naturally follow." – Oprah Winfrey.
Defining the goals you have for yourself as a business owner can help you stay focused when times get tough.
To get clear with your goals, grab a journal and list at least five goals you want to achieve with your business. Make sure you're specific. Most importantly, be honest about what you want to accomplish. For example, get specific about how many hours per week you want to work or how much you want to make annually.
This exercise will help remind you why you went into business in the first place. It reveals your purpose and fuels the engine that propels you forward. You can even consider putting together affirmations that you tell yourself daily to inspire you.
As you build this part of your mindset, it will be easier to create content that people will find irresistible.
Overcome Fear
Any "mistakes" you make along the way are natural whether you're just starting or have been in the game for a little while.
You have to remember that these are opportunities to learn and improve your process.
Don't allow sneaky limiting beliefs to hold you back when you come across unique business challenges. If you continually let these limits weigh you down, you may never find the energy to take the next big step.
Know your worth, be confident in your decisions, and confront your fears about being a business owner.
It will help tremendously to list out some of the fears and obstacles you've faced. Again, be fully transparent with yourself. You'll be surprised to see what may be holding you back when you see it in front of you.
Below these, start writing down the exact opposite of that belief.
For example, "I'm afraid there aren't enough clients for me out there."
Your opposite belief would look something like this: "There are plenty of clients for me just waiting to receive my help with their business."
What do those look like for you?
Try to incorporate them into your affirmations. But at the very least, understand that these positive, more encouraging beliefs exist to see you succeed and achieve the goals you've set for yourself.
Accept the Journey
"Great works are performed, not by strength, but by perseverance." — Samuel Johnson.
Being an entrepreneur is hard work, but it can truly grant you the life that serves you best. It's a journey full of ups and downs, but having your mindset in a healthy and positive place will help keep the momentum going.
If something fails in the business, see this as an opportunity to grow
Take advantage of all feedback and use this as a tool to learn for your next big gig
Know that you will refine your process and become more comfortable as you go
As a business owner myself, I completely understand the struggle. I'd love to connect to help you through your own business and support you as best as I can. Contact me here.
Don't miss another blog post with actionable advice for your books and personalized business coaching. Sign up for my email list.