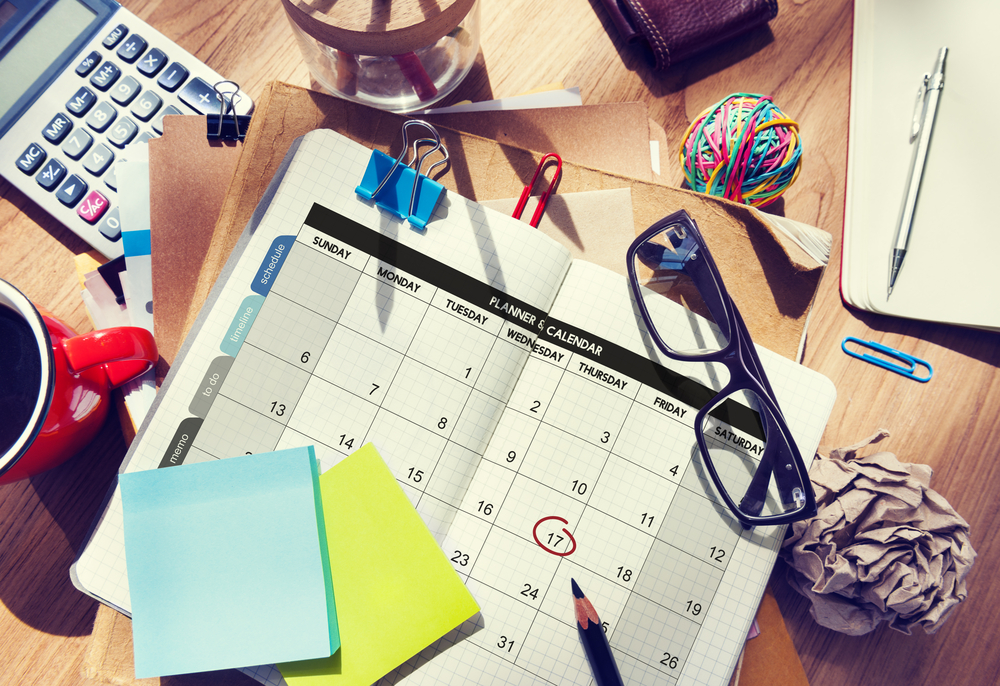 Your business is starting to take off. You're gaining more and more clients, and the success is energizing. But you're starting to notice something. Your finances have gotten…complicated.
If you found your way here, you probably recognize that you need to take complete control of your finances. It's the smartest move you can make to stay ahead of the game before it becomes a problem.
Your accounting software has all the bells and whistles. Templates are great at keeping your information organized and clean. But you still can't help thinking:
"I could really use someone's help."
Let's go through the top 5 reasons why you should hire a bookkeeper, and how it can genuinely benefit your business's future.
Bookkeeping Lets You Do What You Love
No matter what kind of business you own, it deserves more of your time. The content you create is where your heart is. But you also know the importance of making sure nothing falls through the cracks when it comes to your finances.
If you're not especially keen on reconciling your accounts every month, this tedious and often stressful chore can put you in a funk.
And we can't have that now, can we?
Hiring an experienced bookkeeper can be extremely valuable. Spend more time doing what you love and allow a bookkeeper to take these tasks off your plate:
Recordkeeping of all financial transactions and ensuring that it's up-to-date.
Proper categorization of each transaction.
Correction of any outstanding books.
Annual, quarterly, and monthly reports for tax filings.
As your business grows, so does the complexity of your books. Save yourself some time and have a trained eye in your back pocket to tackle these challenges for you.
Save Money with Bookkeeping Services
If you ever find yourself spending long hours behind a desk because you fell behind on your books, several things can happen:
You're more prone to errors while trying to comb through your bank statements and receipts.
You could be facing some fines if your taxes are incomplete or not done correctly.
You hire a CPA to do a retro clean up of your books.
Let's expand on those first two points. No one likes unexpected penalties, especially for mistakes you made accidentally. Playing a fair amount of catch up almost always leads to unintended miscalculations that can have expensive repercussions. Check out this post about common bookkeeping mistakes. A bookkeeper can stay ahead of this by managing your accounts proactively.
Now, let's say you hire a CPA to prepare for your taxes, but if you've presented books that are months behind, they'll also take on the task of piecing all this together.
A notable distinction between a CPA and a Bookkeeper is that a CPA can prepare and sign off a business's tax return. CPAs can also represent you before the IRS in the event of an audit. The value they bring is undoubtedly immense, but you'll be looking at a few more dollar signs.
The average cost for a CPA in 2020 is anywhere between $30-$300 per hour. Imagine if you are deeply behind on your books. You'll likely be shelling out more money on a CPA's hourly rate.
Let's save you a ton of money by outsourcing your bookkeeping and having your books clean and up-to-date.
Relief from Tax Season
A reliable bookkeeping system will help you through one of the most arguably stressful times of the year: tax season.
Your bookkeeper will prepare regular financial statements based on your transactions throughout the year, which will then be ready for a handoff when your taxes come due. While there is still a certain level of communication that needs to happen between you and your bookkeeper, from a data entry perspective, that's all the work that you would need to put forth.
Meaning your taxes will be filed accurately and on time.
The goal is to make this process as painless as possible, eliminate any potential fines, and give you peace of mind. You're giving yourself assurance by expertly examining your business from all angles and handling any discrepancies that may come up promptly and professionally.
Know Exactly Where you Stand
It's time to move forward, to make that next big decision for your brand. You're ready to make a worthwhile investment. But first, you need to possess real insight into your profits and spending.
A bookkeeper can provide:
A clear budget for that idea that you can't seem to get out of your head.
Creative ways to cut costs.
Ways to track who you still owe so you can keep a pulse on your spending habits.
Ways to monitor your cash flow, so you know how much money is coming in.
These factors are critical to the decisions you make as a business owner.
While often understated, good bookkeepers also approach every new client as a neutral third party. There's no bias or unfairness. They present a transparent picture of your business based on facts and numbers, which will guide you to resolution.
Ensure the path ahead of you is paved for success so you can truly take your business where it needs to go.
Have A Work-Life Balance You Deserve
Removing your financial stress also means you can spend more time with your family. You get this back. You've worked hard to get where you are, to live the life that serves you best. Now it's time to enjoy the fruit of your labor.
It's the balance that everyone wants. A work ethic that fuels a business you're proud of, while still having a considerable amount of time to unwind and recharge. Hiring a bookkeeper can truly make this a reality for you.
You're all set for tax season.
You're completely prepared for any audit that might come your way.
You understand your profit margins.
And most importantly, you can now dedicate time to your loved ones AND your business without having to sacrifice the other.
That, my friends, is worth the time and investment.
If you're looking to connect and learn more about my bookkeeping services, let's get in touch. I can't wait to hear from you.